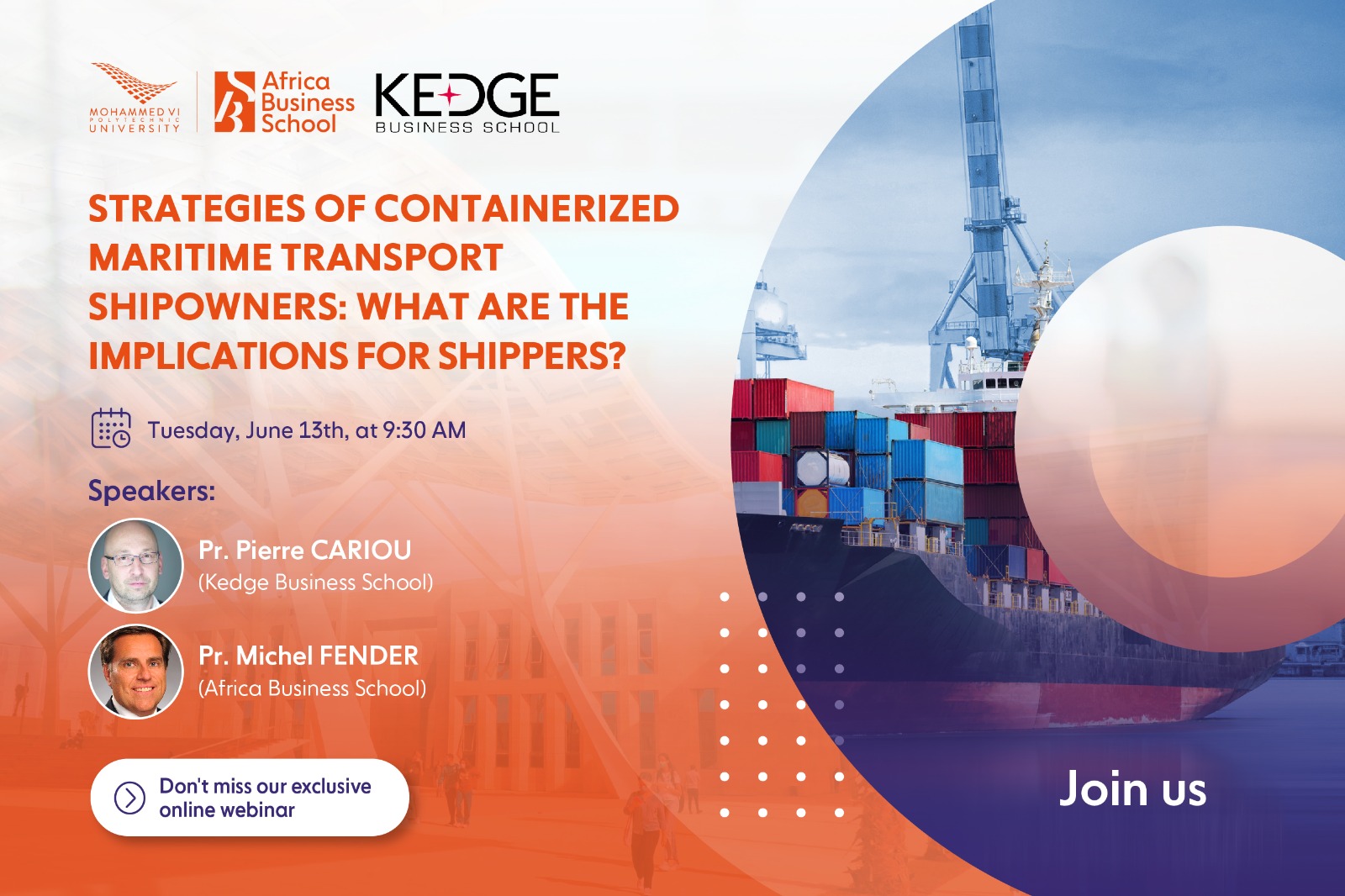 Strategies of containerized maritime transport shipowners: What are the implications for shippers?
Africa Business School held an online webinar that tooke place on Tuesday, June 13th, at 9:30 AM, focusing on the strategies of containerized maritime transport shipowners and their implications for shippers. This conference has been hosted by Pierre Cariou, Professor of Maritime Economics at Kedge Business School and Adjunct Professor at the Maritime University, along with Michel Fender, Professor of Supply Chain Management at Africa Business School.
Over the past years, logistics chains have faced various disruptions such as the COVID-19 pandemic, the blockage of the Suez Canal, and the conflict in Ukraine. Additionally, the environmental impact of maritime transport has become a major concern. These events have prompted containerized maritime transport shipowners to rethink their strategies. The objective of this conference was to analyze the shipowners' reactions to these new realities and explore the consequences of these strategies for shippers.