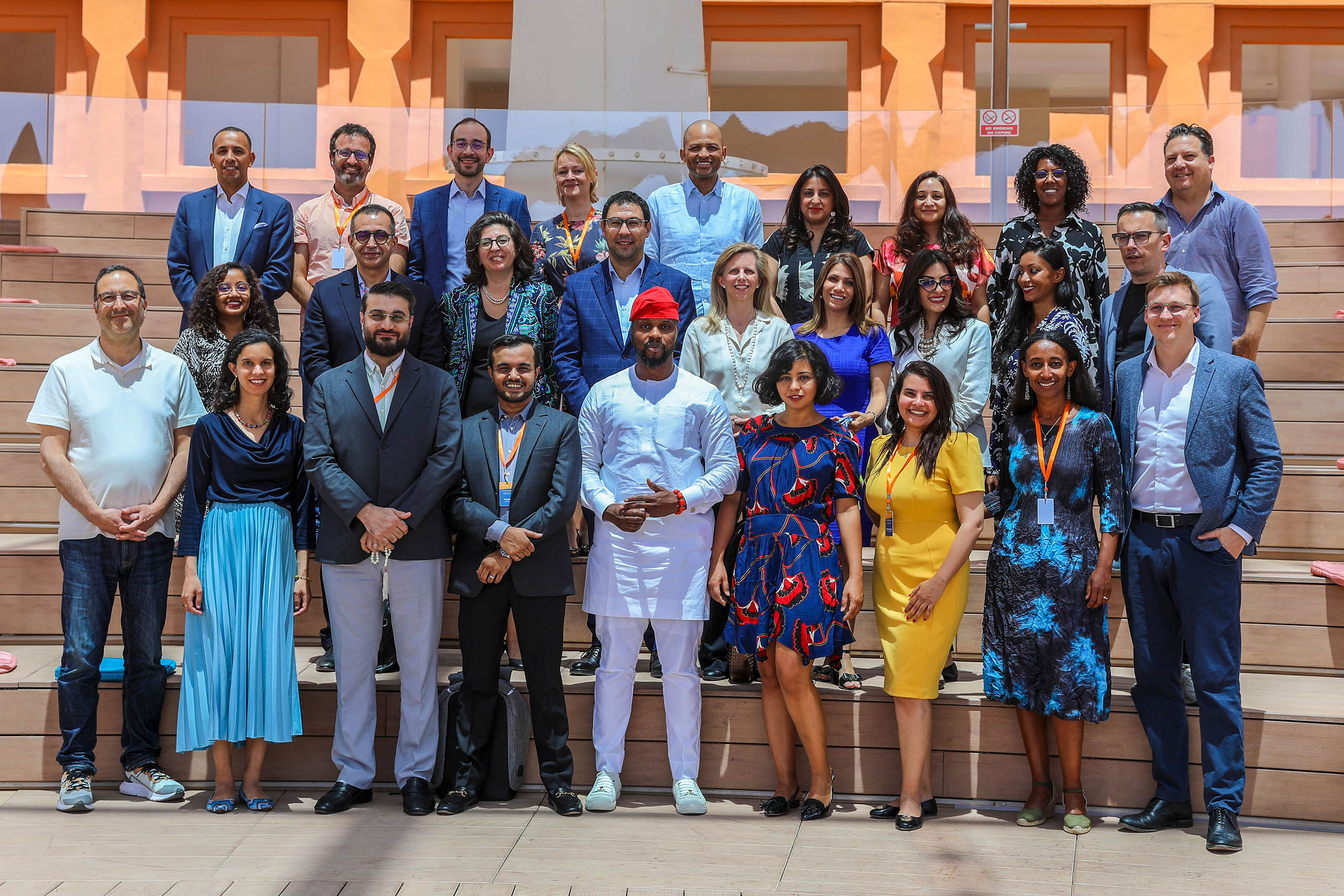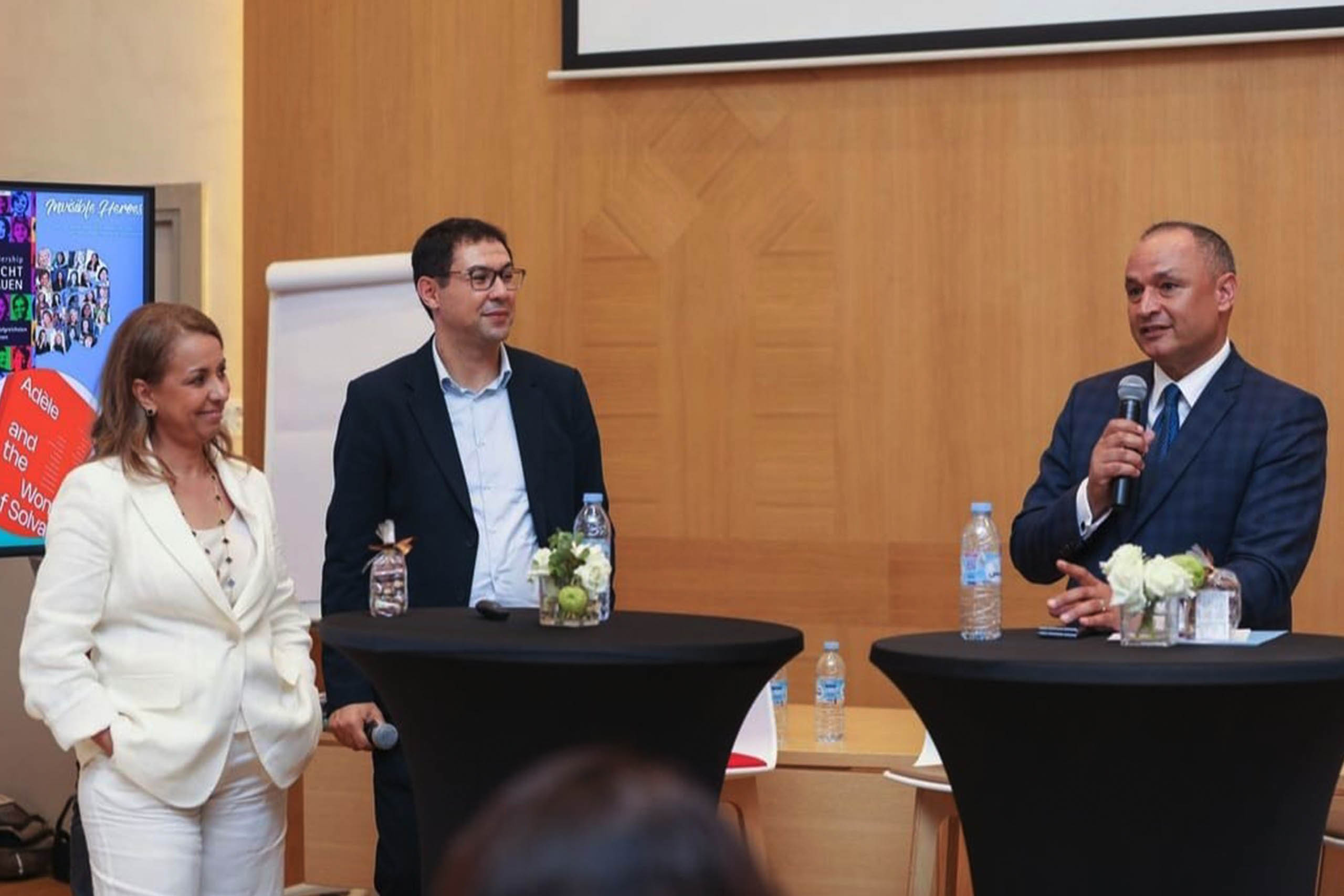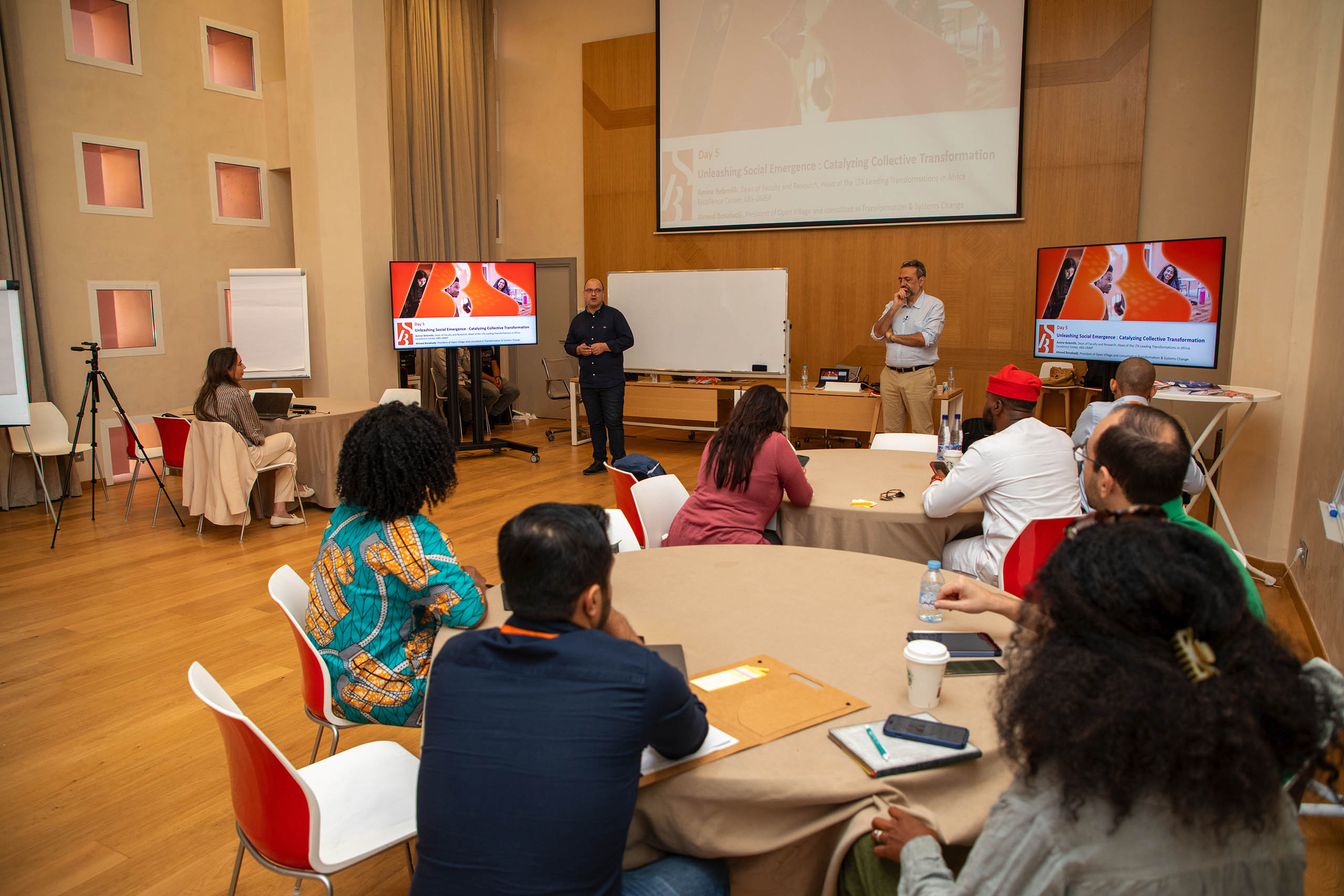 The World Economic Forum's Executive Education Module for Young Global Leaders
UM6P hosted the Executive Education Module of the Young Global Leaders (YGLs) program organized by the World Economic Forum in Benguerir. The module was attended by participants from diverse backgrounds and nationalities, representing both the private and public sectors. Co-scientific directors David Hayes and Khalid Baddou introduced the academic program on Day 1.
Africa Business School, through its centers of excellence, namely the Center of Excellence in Innovation & Entrepreneurship (CEIE) and Leading Transformations in Africa (LTA), covered Day 4 (Entrepreneurship Track) and Day 5 (Unleashing Social Emergence: Catalyzing Collective Transformation) respectively. The ABS involvement in the program was coordinated by Yasmina Lamtiri and Imane Lamine, who are respectively director of custom programs et senior PO, custom learning team – sustainability & innovation portfolio, both at Africa Business School.
Day 4 commenced with a presentation by ABS, followed by a workshop on Women & Leadership led by Professors Nada Rih and Sanae El Ouali. The same professors conducted an interactive session on Responsible Entrepreneuring, along with a presentation of the OCP Live Case Study by Mr. Yassine Bouhafid, Water & Energy Project Manager at OCP, focusing on Water Desalinization and its impact on the community.
In the afternoon of Day 4, Mr. Ismail Douiri, a YGL and co-CEO of AttijariwafaBank, delivered a presentation on the African perspective of the banking system. Following that, Yassine Laghzioui, CEO of UM6P Ventures, presented UM6P Ventures, followed by presentations from various startups. Prof. Marcio-Amaral Baptista then moderated workshops with the startups and facilitated a debate on the Moroccan startup ecosystem in collaboration with StartGate. On Day 5, a Pracademic Dialogue on Social Emergence and Transformation took place, featuring workshops led by professors Amine Belemlih and Ahmed Benabadji throughout the morning.
UM6P's Public Policy School (PPS) and Executive Science & Technology (S&T) departments played a vital role in covering the remaining days of the program by addressing key aspects of Africa, including geopolitics and sustainability issues.
The program included a visit of OCP site at Jorf Lasfar and a social activity where each participant planted their own plant with their name at UM6P's experiential farm. The program concluded with a graduation ceremony and the distribution of certificates to the participants.